Ernst & Powell AUCTION! Sat. May 18th 10am Mio

Listing ID#: 132176
Auction Location

Mio, MI 48647
Auction Dates and Times
Saturday May 18, 2019 Completed
Auction Type

Live Auction
Free Email Notifications
Sign up for the GoToAuction.com email notifications and we will let you know about sales in your area! You may set up alerts by area (zip and radius), keywords, and by company. It is FREE and only takes a few seconds to sign up.
Listing Terms and Conditions
Terms: Cash, MI. check w/valid I.D., Visa, MC, Discover, register with valid driver's license. A 3% buyer's premium in effect for credit/debit card use. All items sell "As Is Where Is". Auctioneer is not responsible for items after Sold. Announcements day of sale take precedence over printed material

Listing Information
Bill & Marian Ernst/Comins MI
Powell Moving Household/Graylin MI



Combined AUCTION!
Sat. May 18, 2019 10AM Mio, MI.
Doors open at 8:30am for preview.
8' Heavy black walnut live edge dining table w/4 leaves; Oak furniture: round pedestal table w/chairs; kitchen cupboard, ice box, secretary china cabinet; treadle sewing machine, wall phone, drop front desk, office desk, library tables, dresser & highboy; 3) pine log single beds; modern barn wood dresser; Victorian walnut dresser w/swing mirror; brown mahogany Mid Century Modern drop leaf table; mahogany slant front desk w/china cab top; Marshfield & Basset sofas; recliners; ptd primitive plank board pantry cupboards; Adirondack birch bark & twig closed front cupboard; industrial style cage storage cabinet;

Antiques & Collectibles:

Tube Radios: Radiola 20 model AR 918, Stewart Warner model 300 & Atwater Kent model 20; Victor Victrola VV-IX-A phonograph; 50+ pcs Fenton art glass; Depression, cut, colored & other glass; cottage & Majolica ceramics; USA potteries; Yellowware; bone china floral bouquets; old car radios; pocket watches; Guardian alum. cookware; kitchen primitives; butter churn; Hamilton Beach malt mixer; enamel ware;

Other:

US Army helmet, clothing, leather holster & other; Ashley Automatic & small potbelly wood stoves; homestead primitives; pitcher pump; cookbooks; records; beer keg refrigerator; Omega elliptical exerciser; toboggan;

Ham Radio Collection from Bill Ernst call #W8BFD:

Collins models 75S-1, 75S-3, 75-3B, 75-A, 32S-3, KWM-1, KWA & R-388/URR; National models HRO 500, HRO 5TA-1, HRO 50T-1 & HRO Sixty; US Army Signal Corps R392/URR, RT-77/GRC-9 & BC 348-R plus frequency meters BC 221-P & Bc221-AA; Signal Corps F-147/U engine generator; US Navy signal generator SG 85/URM; Knight battery eliminator; Kenwood TS-140S & TS-830S; Drake TR-4C; EF. Johnson Viking Valiant II; Meissner Signal Shifter; variable transformers; microphones; telegraph keys; RCA repairman's travel case plus 1000s of radio tubes; Jackson & Hickok tube testers; radio repair tools, manuals & related;

Sportsman:

24' AuSable River hand crafted wooden river boat on trailer; Water Skeeter personal sportsman pontoon; 5 sets of waders; swing targets; hitch mount trap throw & trap; hitch mount cargo rack; 9) Orvis fly rods; Winston fly rod; Raven Fork fly rod; 10) Lamson fly reels; other rods, reels & related; lobster traps; 40 . Ed. T.L. Dickinson canoe race & wild life prints; unique cabin décor; snowshoes; fox pelt arrow quiver; deer antlers; ladies Simon golf club set; Marbles pocket, WWII M2, Lietz transit & other compasses; Case spring loaded scissors; pocket
knives; paintball & air soft guns;
Flyrods:
1. Orvis 9' 8wt, tip flex 9.5 w/case
2. Orvis 9' 8wt, 4 7/8 oz, with case
3. Orvis 8'6", 6wt, 3 ¾ oz with case
4. Orvis 8'4", 4wt, 3 1/6 oz with case
5. Orvis 8'6", 4wt, 2 3/8 oz with case
6. Orvis 8'4", 2wt, 2 ¼ oz, with case
7. Orvis 7'6", 5wt, 2 ¾ oz, with case
8. Orvis 9', 4wt, 3 oz, with case
9. Orvis mrkd Factory Second 8'. 1wt, with case
10. Pflueger X481 Graphite, 6-7 line, with case
11. Raven Fork Bamboo, 7', 2pc w/extra tip, 4wt, with case
12. Winston IBIS 690-4, 9', 4pc, 3 ½ oz, with case
Guns:

1.

1903 Colt automatic 32 cal. pistol s/n 356940
2. Smith & Wesson mod. 19-5 357 Magnum 6 shot revolver s/n 13273
3. Smith & Wesson mod. 12-2 Airweight 38 Special 6 shot revolver s/n 51538
4. Colt 25 cal. vest pocket pistol s/n 300045
5. Remington double barrel 41 cal. Derringer s/n L99106
6. E. Allen & Co. 22 cal. Derringer s/n 13924
Long Guns
7. Stevens mod. 87A semi-auto 22 cal. rifle s/n NA
8. Savage Sporter bolt action 22 cal. rifle w/scope s/n 114021
9. Revelation mod. 350 Series K single shot 12 ga. s/n P350745
10. Stevens single shot 12 ga. s/n OL72
Special Interest / Advertising:

Jack Daniels Old No.7 wooden barrel glass top pub table w/2 barrel slat stools; Jack Daniels wall mount barrel liquor cabinet; Erie 1964 model 129-22 Gulf Oil gas pump; Sunoco, Total, Gulf, Texaco, Mobil & Whiz US Army Aircraft oil, cans, signs & other Adv. items; Deers Leap beer thermometer;

Garage/Shop:

Isaiah Blood broadhead hatchet #5; asst. vtg. hand tools; rolling tool chest w/tools; arbor press; vise; nuts, bolts & qty. of garage related; sm. air compressor; Stihl 026 Pro & 011AV chainsaws; Stihl leaf blower; John Deere 5hp power washer; lawn garden tools; log tongs; alum ext. & fiberglass step ladders;

Outside:

1944 Willys Army Jeep sn/MB217464; **Notice** Correction, this truck has 130k miles, not 30k miles as advertised, sorry for any confusion - 1986 Chevy C10 Silverado 4x4 pickup, super clean, rust free, 5.0L V8, 130,700 miles; 2) sets of 1986 stock truck rims; 2013 Coleman 15' bunkhouse camper; 2011 Polaris 850 AWD Sportsman Touring ATV; Gmax helmets; Lund WD-14 alum. boat, Highlander trailer & new Evinrude E-Tec 30hp o/b; 16' Classic easy load boat trailer; tandem canoe trailer; Sawyer Kevlar 49 square back, Mad River model Duck Hunter, Old Town Discovery 119K & Bell Canoe Works carbon fiber canoes; Johnson 4hp & Mariner 6hp outboard motors; Minn Kota 55lb thrust troll motor; carbon fiber kayak paddles; oars & canoe paddles; 1982 Kubota L245DT 4x4 compact diesel tractor sn/62507w/L322 front snow thrower, 837hrs; Honda 4514 liquid cooled 14hp hyd. riding mower; Honda twin blade mulching & HR214 easy start walk behind mowers; Ducane, Weber, Brinkmann & Holland grills; cast iron bell;

Coins & So Much More.

Auctioneer's Note:

The Lets Talk Auction Co. has been commissioned to sell the Ernst Estate from Comins, Mi. Bill & Marian Ernst were long time auction attendees and friends, Marian enjoyed glassware and kitchen primitives while Bill was a ham radio operator, collector and repaired old radios. Bill also collected military items and was restoring a 1944 Willys Jeep. There is too large of an array of items in the estate to mention. The Powell moving household from Grayling is truely exceptionally well cared for and maintained that at first look you'll think many items are still new! Large Auction, watch website for updates & 100's of pictures, as we will be adding to it often this week. Running 2 Auction Rings most of the day, bring a Bidding Partner!! Hope to see you at the Auction!!

NOTE: Watch for our May 25th Estate Auction info coming soon.
Terms:

Cash, MI. check w/valid I.D., Visa, MC, Discover, register with valid driver's license. A 3% buyer's premium in effect for Credit/Debit Card use. All items sell "As Is Where Is". Auctioneer is not responsible for items after Sold. Announcements day of sale take precedence over printed material.
LETS TALK AUCTION COMPANY
~ Your Full Service Auction Company ~
Greg & Donna Tuttle
Auction Acres: (989) 848-5158

Location: Auction Acres 1491 Perry Creek Rd. & M-33 Mio, MI. Auction Barn is located between the towns of Mio & Fairview. Just 7 miles north of traffic light (M-33/M-72) in Mio or 2 miles west of blinking light (M-33/M-72) in Fairview.
Absentee Bids Accepted, Call Auction Acres for full details. Call Monday thur Friday before day of sale.
Photo Gallery


' alt='this was Bill's pride and joy>'>
' alt='there will be extra parts not pic'd>'>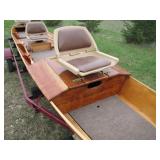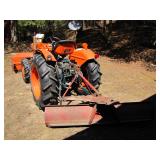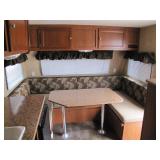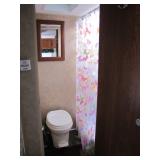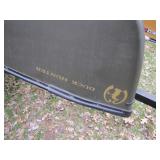 ' alt='sample of paddles, not pic'd>'>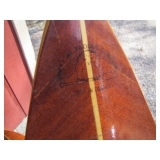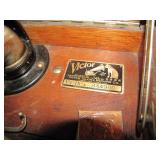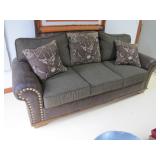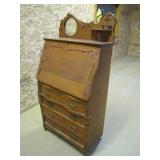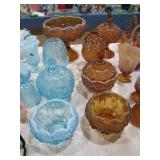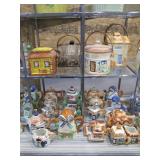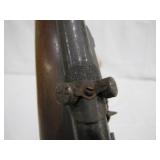 >' alt='more cans not pic'd>>'>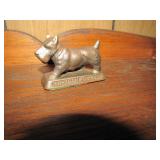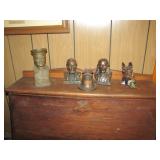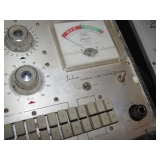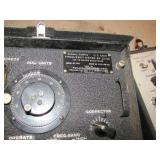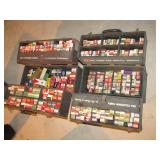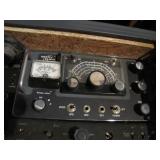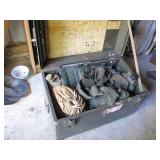 >' alt='this is Bill's radio room in his home, close ups>>'>