Estate Moving AUCTION! Sat. Jan 19th 10am Mio - Lets Talk Auction!

Listing ID#: 109321
Auction Location

Mio, MI 48647
Auction Dates and Times
Saturday Jan 19, 2019 Completed
Auction Type

Live Auction
Free Email Notifications
Sign up for the GoToAuction.com email notifications and we will let you know about sales in your area! You may set up alerts by area (zip and radius), keywords, and by company. It is FREE and only takes a few seconds to sign up.
Listing Terms and Conditions
Terms: Cash, MI. check w/valid I.D., Visa, MC, Discover, register with valid driver's license. A 3% buyer's premium in effect for credit/debit card use. All items sell "As Is Where Is". Auctioneer is not responsible for items after Sold. Announcements day of sale take precedence over printed material

Listing Information
Estate Moving
AUCTION!
Sat. Jan 19, 2019 10AM Mio, MI.
Doors open at 8:30am for preview.
To Include:

10' Minson Corp. Modern dining table w/10 chairs; Bridged twin pedestal Amish built walnut table w/8 chairs; 9' x 2' granite on New York Blue stone base display table; 6'Modern LeBeau custom dining table w/birds eye maple base & 6 chairs; Italian marble coffee table w/chrome & Jade; leather IMG Norway Scandinavian Comfort recliner ottoman sets; W. Schillig World of Comfort leather sectional sofa; living room tables & lamps; Ann Arbor Mi Art Fair metal sculptures; wrought iron floor model candelabra; Bruce McGaw & other Moderne framed paintings & prints;
Jewelry:
18k white gold sapphire & diamond necklace, 6,4 tkw; 18k white gold diamond chandelier earrings, 1.43 tkw; 18k white gold pearl & diamond earrings; 18k white gold black pearl & diamond earrings; Native American & other turquoise jewelry; costume & designer jewelry;
Antiques & Collectibles:

ptd. Hoosier cabinet; white & red enameled dinette table w/chairs; round oak dine table; Singer treadle sewing machine; Philco floor model radio; rare GE model 260 table top radio; 50+ YoYo collection; early Dodge Bros factory w/employees photograph;
Other:

ROM (Range Of Motion) exerciser; Nordic Track iFit Live treadmill; Bowflex TC5000 tread climber; Pro Form AB Glider; Athena traveling message table; electronic slot machine; Megatouch Maxx bar top arcade game;
Fur Coats: ladies: Sheared Beaver Swing, Hercules Fur Co Mink Street Style (purple), Mountain Rhythm Fur Co. full Coyote, Jose Luis Designs Western, Walter Baker (light Blue), David 2 Italian Fur, Martin Richards Lambswool, Mens: Cristino Thiene suede, North Beach Blue Aztec leather, Superior Furs Mink, Carole Poeli Horse Leather, Ferragamo, Brunomagli & others; Tecnica fur boots; small kitchen appliances; glassware; household; Orthoceras Fossil Slab; mature Aloe, Jade and palm house plants; Finlandia suana heater; Bruno stair lift;
Sportsman:
1. Winchester Model 94 Carbine cal. 30-30 sn/4438140
2. Stevens Model 311 side by side double barrel 12ga sn/E153242
3. Marlin Model 97 lever action cal.22 sn/293744
4. Winchester Model 77 semi auto cal. 22 sn/127591
5. Remington TargetMaster Model 510 bolt action cal. 22 sn/na
6. Ithaca Model 37 Featherlight slide action 20ga 2 3/4" cham. sn/900079
7. Stevens Model 238 bolt action 20ga sn/na
8. Pietro Beretta Silver Snipe over/under 12ga sn/14621
9. 1927 Spanish Mauser bolt action cal. 7mm sn/2V2724
10. Remington Model 14 slide action takedown 35 cal. w/Marbles peep sight sn/119132
11. Savage Model 99 lever action 300 savage cal. w/Firefly scope, sn/648734
12. Anschutz Model 335 high powered air rifle cal. 4.5/.177 sn/97999
NIB Imperial knife axe combo set; binoculars; misc. ammo; rod, reels, tackle boxes;
Special Interest Music:

Gibson double neck steel pre war guitar from the Steve Howe "Yes Band" collection w/original case, Gibson Les Paul Robot ltd ed 1st production with case, Fender Champ 6 lap steel w/original case, Fender Stratocaster Deluxe Series, Fender Select Carve Top Maple Telecaster Amber, Rickenbacker 620/12 Jetglo, Carvin Holdsworth H2, Godin LGX w/MIDI, Bossa OB5 Base, Steinberger Spirit, Italia Torino 15th Annv Hollow Body Pearloid, Line 6 JTV-59 James Tyler Variax, Line 6 Variax 700, Samick Strat Style, Fernandes Nomad, G&L ASAT, 1999 Martin D12 natural finish acoustic 12 string, Martin Back Packer, Fernandes Esteve Spanish Classical, Raimundo model130, Citation model CIT100 & Keith Urban acoustic;
Premier drum set w/Pro Sabin cymbals; Remo Klong Yaw; Pedler clarinet; Kingston alto saxophone; Buescher trumpet; Krog Triton Studio keyboard; Pair of Acustat model MK121-B 8' tall speakers; David Eden Traveler Plus 400 watt amp & speakers; B52 guitar speaker set; Brunetti 20/50 tube amp; Fender Dual Showman tube amp; Carvin DCM2000 two channel amp & SLP5600 power supply; Alesis QSR64 voice synthesizer; Roland VS2480 digital studio workstation; Behringer MX1604Amixer; Numark CD player/recorder; Juice Goose power center; Furman PL8 power conditioner; Korg DTR2000 tuner & A2 siginal processor; Rocktron Hush noise exterminator; Roland VG88 multi effects, Ground Control Pro w/MIDI, Line 6, Fender, Morley Little Alligator, Electro Harmonix, Ibanez Weeping Demon, Ernie Ball & other foot pedals; Bang Olufen turntable; Singtrix karaoke; Shure microphones; The Rolling Stones Photographic Book Autographed Ltd Ed by Taschen;
Garage & Shop:

Enerpac electrician's hyd. thin wall pipe bender; assorted comm. thin wall fittings; Cook 195ASE centrifugal roof wall exhaust ventilator; steel banding tools; Porter Cable portable band saw; scroll saw; hand & power tools; steel framing studs; 55 gal drum cart; platform scale; laser level; NIB Xlerator hand dryer;
Outside:

Treager Renegade Elite pellet fired grill; The Ash Argentine Grill w/side brasero; 4) Firestone LT275/70R18, 4) BF Goodrich LT285/65R18, 4) Goodyear P255/75R17 on alum. Jeep rims, 4) MB aluminum Off Road rims; 4) Bridgestone Blizzak 255/40R19 on alum AT Italia rims 2) fiberglass ARE 6' pickup bed lids; Atomic Supercross & other snow skis; water skis, boards and inflatables; his/hers Specialized bicycles; wheel barrow; planters; lawn décor; Kobalt line trimmer/leaf blower batt. op. set;

Coins & So Much More.
LETS TALK AUCTION COMPANY
~ Your Full Service Auction Company ~
Greg & Donna Tuttle
Auction Acres: (989) 848-5158

Location: Auction Acres 1491 Perry Creek Rd. & M-33 Mio, MI. Auction Barn is located between the towns of Mio & Fairview. Just 7 miles north of traffic light (M-33/M-72) in Mio or 2 miles west of blinking light (M-33/M-72) in Fairview.
Absentee Bids Accepted, Call Auction Acres for full details.
Photo Gallery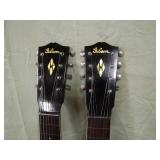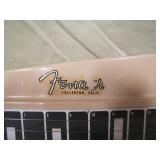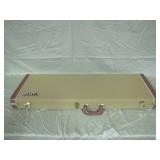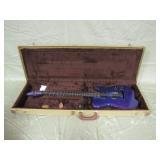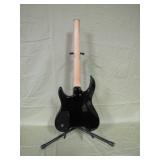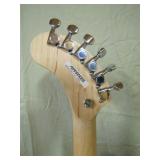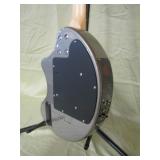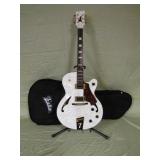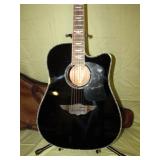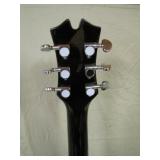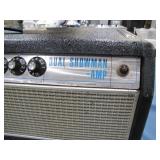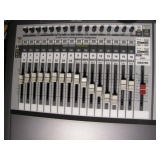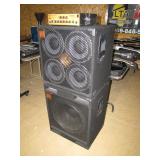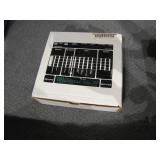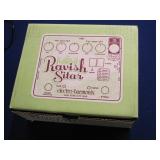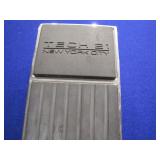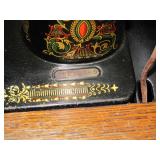 >' alt='collection of yo-yo's >>'>
>' alt='Enerpac electrician's thin wall>>'>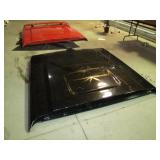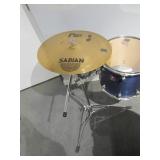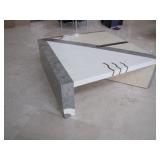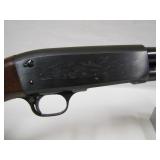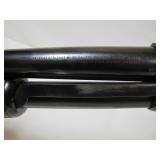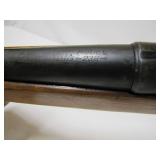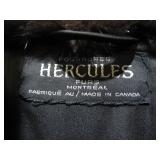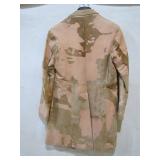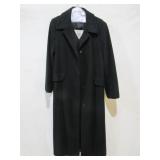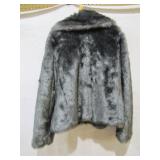 ' alt='man's North Beach Aztec jacket>'>
' alt='men's>'>